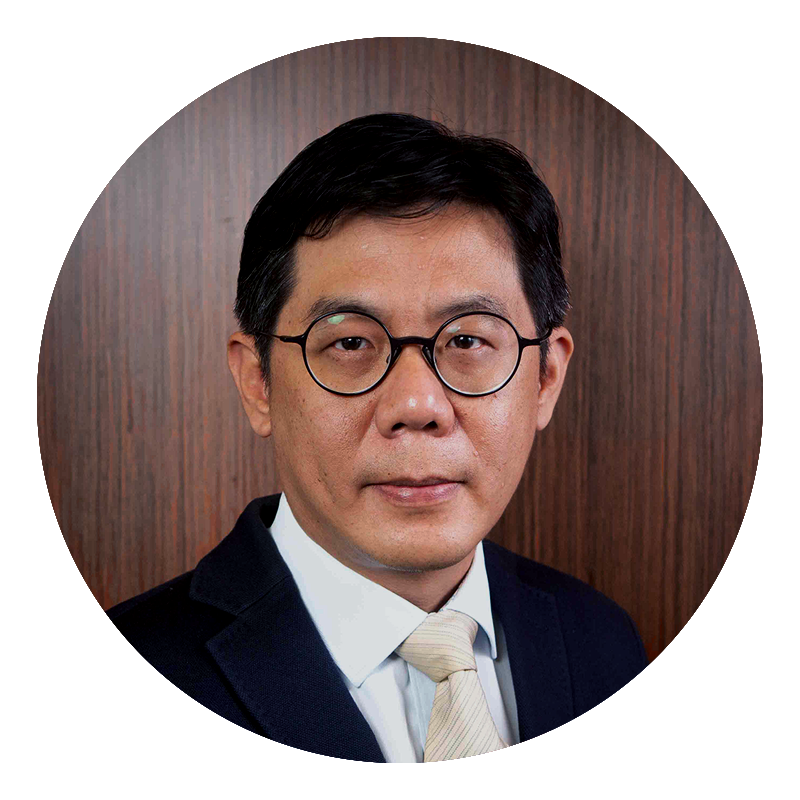 Aik Ping Tan
CHAIRMAN
Aik Ping is a serial entrepreneur, having built and exited three ventures across enterprise resource planning and supply chain consulting in the past 20 years. He started his career as a system analyst before becoming head of a new e-business division at Druid. Besides chairing Ectivate, Aik Ping also leads its edu-tech platform development unit. Aik Ping is also Executive Director at I Can Read, where he has grown from a multi-unit franchisee to owning the I Can Read brand in Asia and the Middle East. Aik Ping has a Bachelor in Computer Science from the National University of Singapore.
Danny Koh
DIRECTOR
Danny has over 15 years of private equity experience, having invested and originated over US$1b of transactions. As Founder & CEO at Tower Capital Asia, he began his private equity career with 3i where he invested in and exited several successful deals. More recently, he led the Southeast Asia private equity team for Actis. Danny has a Bachelor of Accountancy from Nanyang Technological University, Singapore. Besides being on the boards of portfolio companies, he sits on various committees of the National Council of Social Service and Community Chest.
Jonathan Ng
DIRECTOR
Jonathan has over 12 years of strategy and operations improvement experience with McKinsey & Company, including more recently leading their digital transformation service line. He has deep experience in driving transformations, building ecosystems and harnessing the value of partnerships for clients in the infrastructure, energy, industrial, consumer and public sectors. Prior to this, Jonathan spent nine years in various public sector leadership roles across several government agencies. He has an MEng Electrical Engineering from Imperial College and an MBA from MIT Sloan School of Management.
Xuan Yong Soh
DIRECTOR
Xuan Yong has over 15 years of private equity and credit investment experience, including investing in consumer and education assets. He was previously Investment Director at ICG, where he led private equity and credit transactions across Asia Pacific. Prior to this, he was with 3i and various global hedge funds based in Hong Kong, New York and Singapore. Xuan Yong holds a Bachelor of Arts (Distinction) from Cornell University, where he has a triple major in Computer Science, Economics and Independent Major (College Scholar Program). He also holds CFA and FRM charters and is a member of the CFA Institute and Global Association of Risk Professionals.
Sean Koh
Director Corporate Strategy
Sean has over 13 years of strategic management and consulting experience across both public and private sectors. As head of Corporate Strategy at Indigo Group, he heads strategy, business development and operations. Starting as a project engineer managing multinational projects for Defence Science and Technology Agency, Sean previously served multinational and large local corporations as founder of innovation consultancy D-Catalyst. Sean has a M.Sci in Management Science and Engineering from Stanford University.